PFC 331 Racing Rear Brake Pads - E30 M3, E36, E46, E9X, Z3, Z4
Performance Friction 331 compound racing brake pads - great complement for PFC 11 front pads on ABS-equipped track cars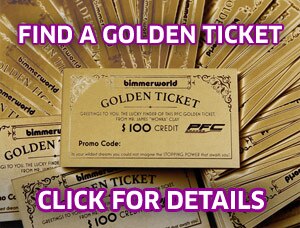 Race pads with smooth initial bite, stable friction with slight taper as temperature rises, minimizes ABS intervention, and excellent release and modulation characteristics
The 331 compound has been specifically engineered around ABS systems where the torque slightly tapers back as temperature rises. PFC 331 maximizes performance by minimizing ABS interaction, and preserves tire performance by minimizing peak stresses applied. The 331 compound has a digressive characteristic when compared to traditional Performance Friction compounds which will result in improved trail braking and early mid-corner speed. On a rear application this gives more front bias and less ABS intervention in the rear.
The mission of Performance Friction is to provide the optimal pad compound for each application that they make. Rather than the "shotgun" method of developing every pad in every compound, PFC builds the correct pad to suit the venue it is designed for. PFC race pads have been the pad of choice for the BimmerWorld IMSA Continental Tire SportsCar Challenge Team since we tested our first set back in our World Challenge days. The fact is, Performance Friction race pads take home more championships per year - including the 2018 IMSA ST title - than any other pad brand on the market, and those same pads are available to you. This is one of two rear pads we used throughout our championship-winning 2018 F30 campaign (the other is a 332 compound).
Smooth initial bite
Stable-digressive torque throughout temperature range
Excellent release and modulation
Exceptional wear rates
Low disc wear
Ideal for endurance and extended track day use
NOTE on Street Use - These are race and track-use pads. While they can be driven on the street, and many of our customers choose to drive to and from events with them, they are designed for ultimate track performance and their street manners may not meet everyone's demands.
Made in the USA
BMW Fitments: 1 Series
E82 / E88 (08-13) > 128i
3 Series
E30 (84-91) > M3
3 Series
E36 (92-99) > 318i M42
E36 (92-99) > 318i M44
E36 (92-99) > 318ic M42
E36 (92-99) > 318ic M44
E36 (92-99) > 318is M42
E36 (92-99) > 318is M44
E36 (92-99) > 323ic
E36 (92-99) > 323is
E36 (92-99) > 325i
E36 (92-99) > 325ic
E36 (92-99) > 325is
E36 (92-99) > 328i
E36 (92-99) > 328ic
E36 (92-99) > 328is
E36 (92-99) > M3 (1995)
E36 (92-99) > M3 (96-99)
3 Series
E36/5 (95-99) > 318ti M42
E36/5 (95-99) > 318ti M44
3 Series
E46 (99-05) > 323Ci
E46 (99-05) > 323i
E46 (99-05) > 325Ci
E46 (99-05) > 325i
E46 (99-05) > 328Ci
E46 (99-05) > 328i
3 Series
E90 / E91 / E92 / E93 (06-13) > 325i
E90 / E91 / E92 / E93 (06-13) > 325xi
E90 / E91 / E92 / E93 (06-13) > 328i
E90 / E91 / E92 / E93 (06-13) > 328xi
5 Series
E34 (89-95) > 525i M20
E34 (89-95) > 525i M50
E34 (89-95) > 530i
E34 (89-95) > 535i
E34 (89-95) > 540i
5 Series
E39 (97-03) > 528i
Z Series
E36/7 / E36/8 Z3 (96-02) > Z3 1.9
E36/7 / E36/8 Z3 (96-02) > Z3 2.3
E36/7 / E36/8 Z3 (96-02) > Z3 2.5
E36/7 / E36/8 Z3 (96-02) > Z3 2.8
E36/7 / E36/8 Z3 (96-02) > Z3 3.0
E36/7 / E36/8 Z3 (96-02) > Z3 M - S52
E36/7 / E36/8 Z3 (96-02) > Z3 M - S54
Z Series
E85 / E86 Z4 (03-08) > Z4 2.5i M54
E85 / E86 Z4 (03-08) > Z4 3.0i M54
E85 / E86 Z4 (03-08) > Z4 3.0i N52
E85 / E86 Z4 (03-08) > Z4 3.0si N52
$236.99
PFC 331 Racing Rear Brake Pads - E30 M3, E36, E46, E9X, Z3, Z4
Performance Friction 331 compound racing brake pads - great complement for PFC 11 front pads on ABS-equipped track cars