Helmet Sizes
How To Measure Your Head for a Helmet
To measure your head for the best helmet fitment you will need a fabric measuring tape, or a piece of rope/string and a tape measure. Measuring should be done with a balaclava on if you're planning to wear on (strongly recommended).
Measure around the widest part around your head. This is usually just above your your eyebrows and ears. You need the largest circumference around your head so take multiple measurements.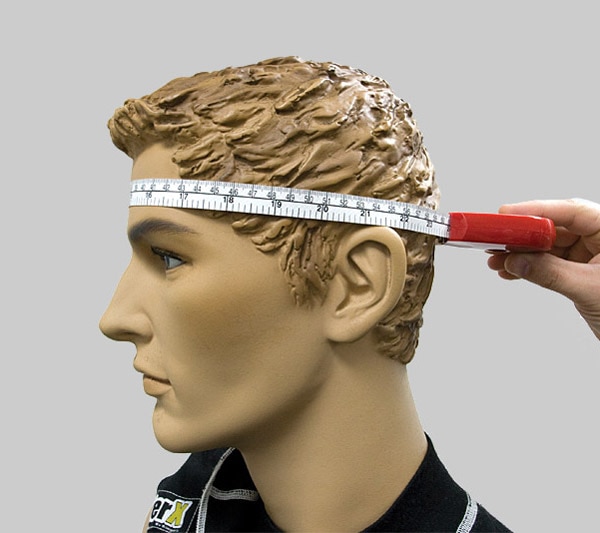 If you fall in between sizes, it's recommended that you use the smaller size. Have a question on helmet fitment or any other safety gear? Give us a call at 877-639-9648 and chat with one of our knowledgeable sales advisers.